Welcome to the Landrum School of Performing Arts, founded by Frances Landrum in Whitestone, New York, where the quality of your child's dance education has been our number one priority since 1945. We hold the distinction of being one of the first businesses to establish the Village of Whitestone, as well as the Borough of Queens' oldest and finest dance studio.
Frances Landrum was one of the original New York City Rockettes –  known then as the "Roxyettes." Ted Mangrum was a principal dancer with the Eglevsky Ballet as well as the Ballet Rousse. Together they were the most dynamic teaching combination that fostered thousands of students dancing in and out of our doors since its inception.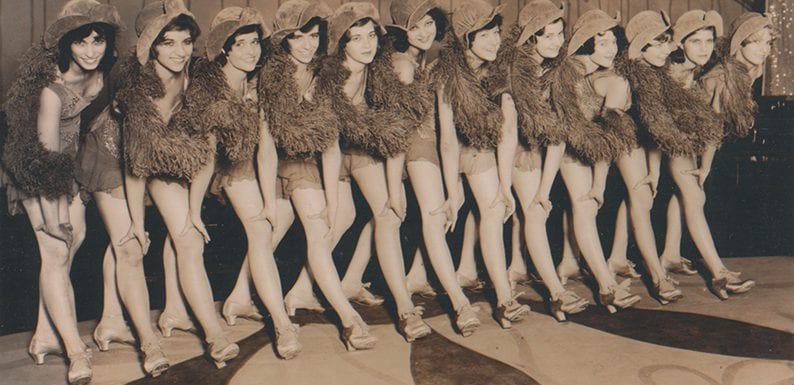 Their style was pure and simple, teach children technique not flash and fad that comes and goes. With great technique everything in dance can be achieved. No one ever can forget the fishnet covered legs of Frances Landrum tapping away and teaching the little ones, or Ted's command of ballet classes as he taught in a captain's hat. They were both larger than life to all of us. Ted's son was in the original production of West Side Story and when he came to visit the dance school it was an extraordinary event for all the young female dancers. Frances also had a wonderful family. Her daughter Bea Agnew helped run our famous recitals at the RKO Keiths in Flushing for 25 years.
Our school stands for quality in every way and we are thrilled that you have chosen us for your school of performing arts.  Performing Arts at Landrum is a tradition, with many generations of families attending from great grandmothers to granddaughters, all sharing the love of dance and the love of Landrum! Landrum is definitely a special place to begin or continue your dance, acting, singing journey in the Performing Arts. Frances Landrum would be so proud to see her legacy living on and flourishing after 69 years of serving the community of Whitestone, the Borough of Queens, Long Island, Manhattan, Brooklyn and the Bronx communities.